completly
free of charge

Using the portal invoicer doesn't involve any costs associated with establishing an account, enter data, or your use of the software - for the lifetime of.
Invoicer
enable you smooth running of small company, allowing you:
preparing and printing invoices
product and services database with descriptions
indexes, VAT rates, price lists
connecting people
and businesses

All you need is to set up an account and have access to the Internet, to have all data and documents available every day and at any time, regardless of location.
portal can be used by a one group of people or company with a single account, for example by:
tax office and their client,
employees spaced apart branches,
managers and owners.
comfortable
and safe

Not only because the data are stored in professional data centers, and the connection are encrypted using the SSL key.
Also, because anytime you can download the data to perform a backup or copy to use in working with other softwares Madara.
Invoicer gives You also possibility to work on any stationary and mobile device having acces to internet.

More than invoicing program

Invoicer it's more than invoicing program. Used in the solutions correspond to the practices used in larger companies, allowing for detailed inspection and analysis. With that thought also on the main board was placed dashboard - a set of basic indicators of company: cash, receivables, liabilities, revenues from sales.
On the portal it is possible to:
records of cash transactions as the basis for the recognition of the payment document
registration of various operations, in particular relating to imports and exports, intra-EU trade,
settlement advances from customers and suppliers, auto settlement in the months of collection of VAT and its deposit accounts,
automation the issue of documents - invoices due to cyclic module, allowing you to define: the content of the invoices, the date, amount and implementation
creating dictionaries of the goods / services and contractors, print pricing.
Invoicing
Invoice VAT
Credit note
Periodic invoices
Invoices in foreign currencies
Payment control
Cash and bank reports
Deposits and withdrawals
Unpayment control
Receivables and payables
Invoicer - MADAR programs

Invoicer - it's also free programs, to download, ready to instalation on Your computer. There was prepare for klients looking for solution allowing to issue invoices, accounting taxes and controling unpaid.
The program and the work can be at any time, change to another. Data entered on the portal can be downloaded through the programs: Invoicer Invoicer Mobile and Madar used on personal computers.
Invoicer Mobile – by internet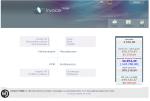 Invoicer Mobile is an invoicing application designed for small to medium sized businesses without warehousing facilities. This program is available through a web browser. It enables employees to work outside the company's office. Invoicer Madar and Mobile version are fully compatible programs – while working simultaneously in both programs, data entered into one of them is instantly visible on the other one.
Serwer:


Client:






Invoicer Madar – desktop version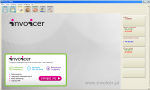 Invoicer is an invoicing application designed for small to medium sized businesses without warehousing facilities. A very interesting feature is a possible definition of the so-called periodic invoice, that is the invoice issued periodically for the same customers. The program enables the user to produce many different types of invoices. Moreover, the program contains the following:
Product and services database with descriptions, indexes, VAT rates, price lists.
Large customer database: address, bank accounts.
Extensive record keeping: documents, sales, etc.


Invoicer
- program or portal?
Choose a suitable solution to the current working model.

Invoicer Madar download
Program installed on personal computers. FREE OF CHARGE

Invoicer Mobile download
The program installed on the server (the browser) FREE OF CHARGE

madar.mobi loguj / rejestruj
This allows the efficient conduct of the sale and settlement of stock.
At any time data from one solution to another.
Portal
Invoicer
Manage the company

by internet


completly free


without installation


without invoices limit


without documents limit

How does the portal:
see demo
Check
our other solutions
Madar 7
Online ERP System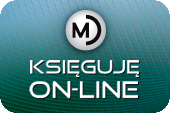 Madar 7 is Poland's largest ERP system, built in double technology - giving a unique possibility of simultaneous work remotely over the internet and locally.
Includes a fully interconnected modules: ERP, warehouse, accounting, payroll, personnel, office, crm.